The Kitchen Refurbishment Company
DISCIPLINES
Web Design, WordPress
BACK
The Kitchen Refurbishment Company, a leading provider of kitchen renovation services, approached Akiko to revamp their online presence with a modern website that would effectively showcase their expertise, highlight their portfolio, and provide an intuitive platform for potential clients to explore their services.
The existing website was outdated, lacked a responsive design and failed to convey the company's professionalism and commitment to quality.
PROJECT DELIVERABLES
Photography & aerial video
Responsive website design
Website development using WordPress
Hosting and support
SEO
PPC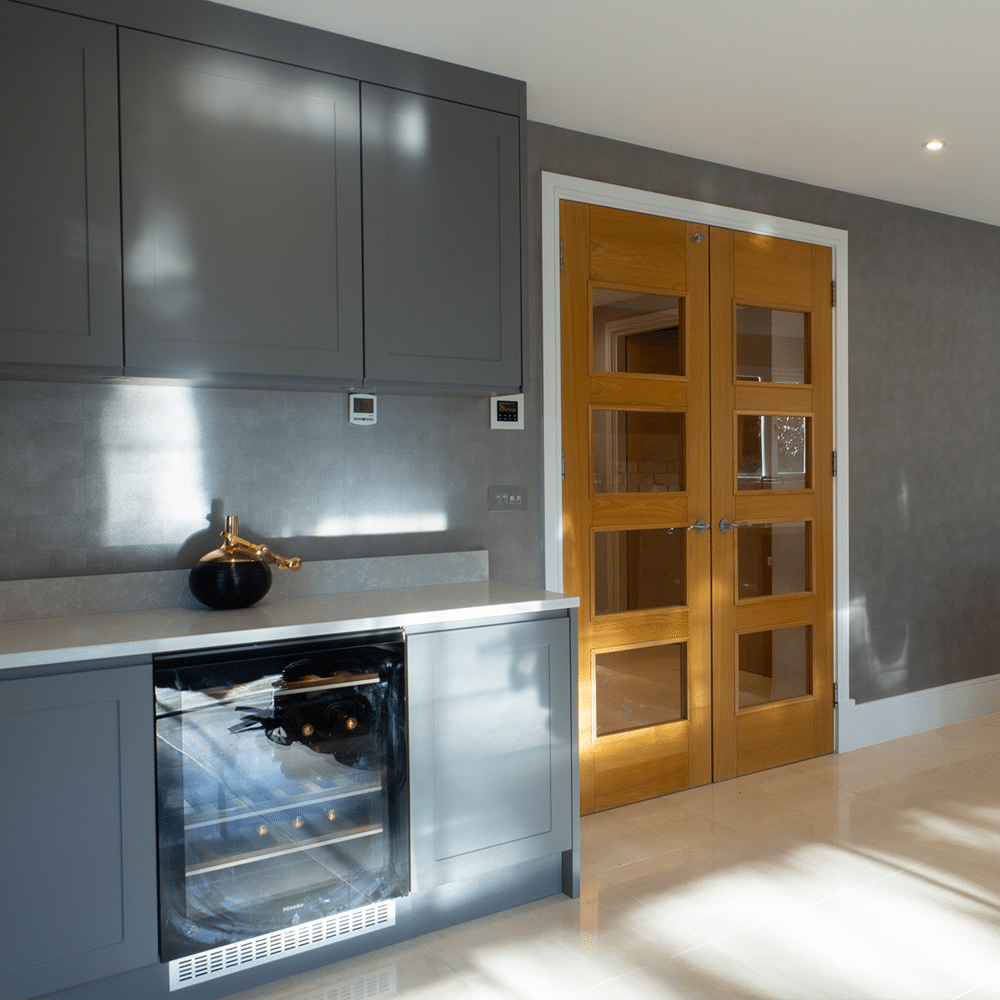 Akiko photographed some of The Kitchen Refurbishment Company's recent projects from its impressive portfolio. The high-quality images, along with a new clean layout and fresh colour palette, dramatically improved the website's look and feel. The portfolio section with before-and-after photos, descriptions, and key features demonstrates the company's capabilities and instils confidence in website visitors.
We simplified the navigation to make it easy for users to find information about services, kitchen options and contact details and introduced clear calls to action to encourage visitors to request quotes and get in touch. The website was then fully optimised to ensure good load speed and smooth interactions. The company's previous website failed to provide a good user experience on mobile; Akiko addressed this with responsive design to ensure the website works equally well on small screen devices as it does on desktop.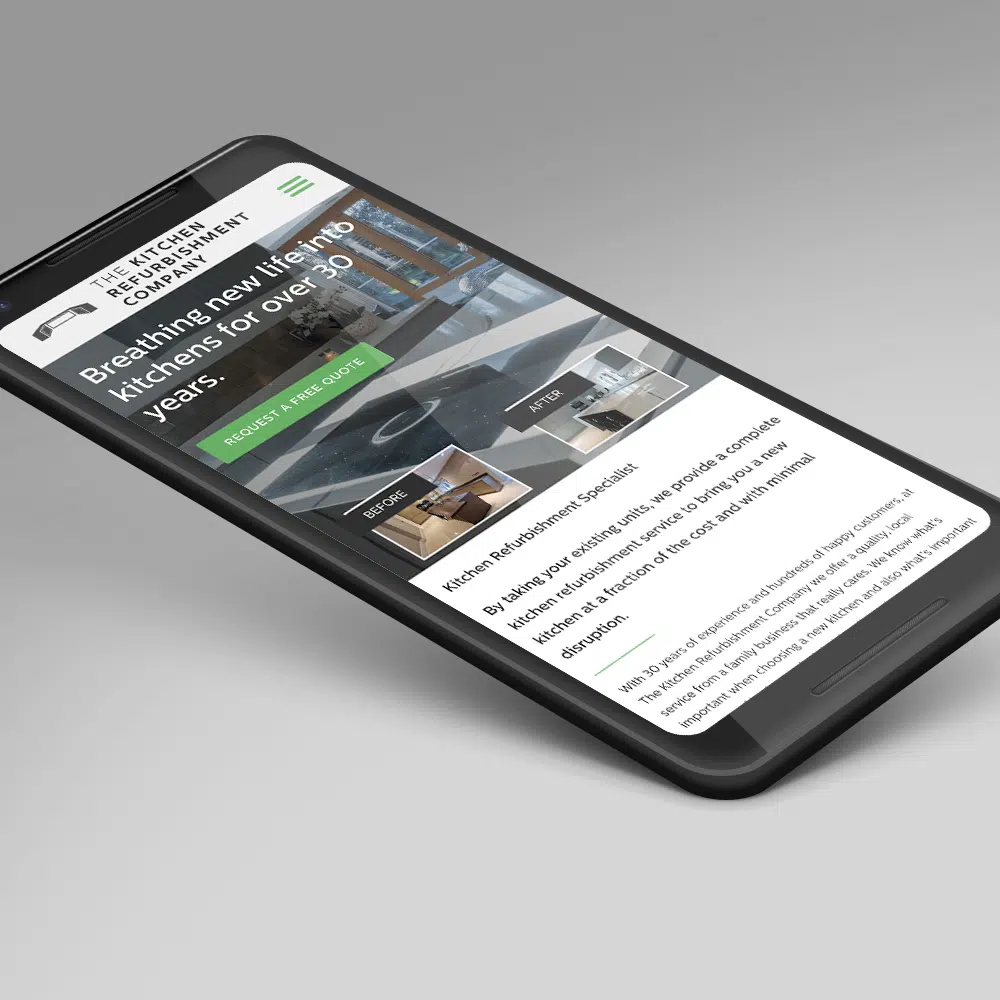 Akiko has been extremely successful in helping The Kitchen Refurbishment Company maximise their digital marketing spend. After an initial review of the existing paid search campaign, we managed to reduce the budget by approximately 2 thirds whilst doubling the number of quality leads generated. Through link building for SEO purposes, The Kitchen Refurbishment Company is now in position 1 on Google for the search terms we have targeted.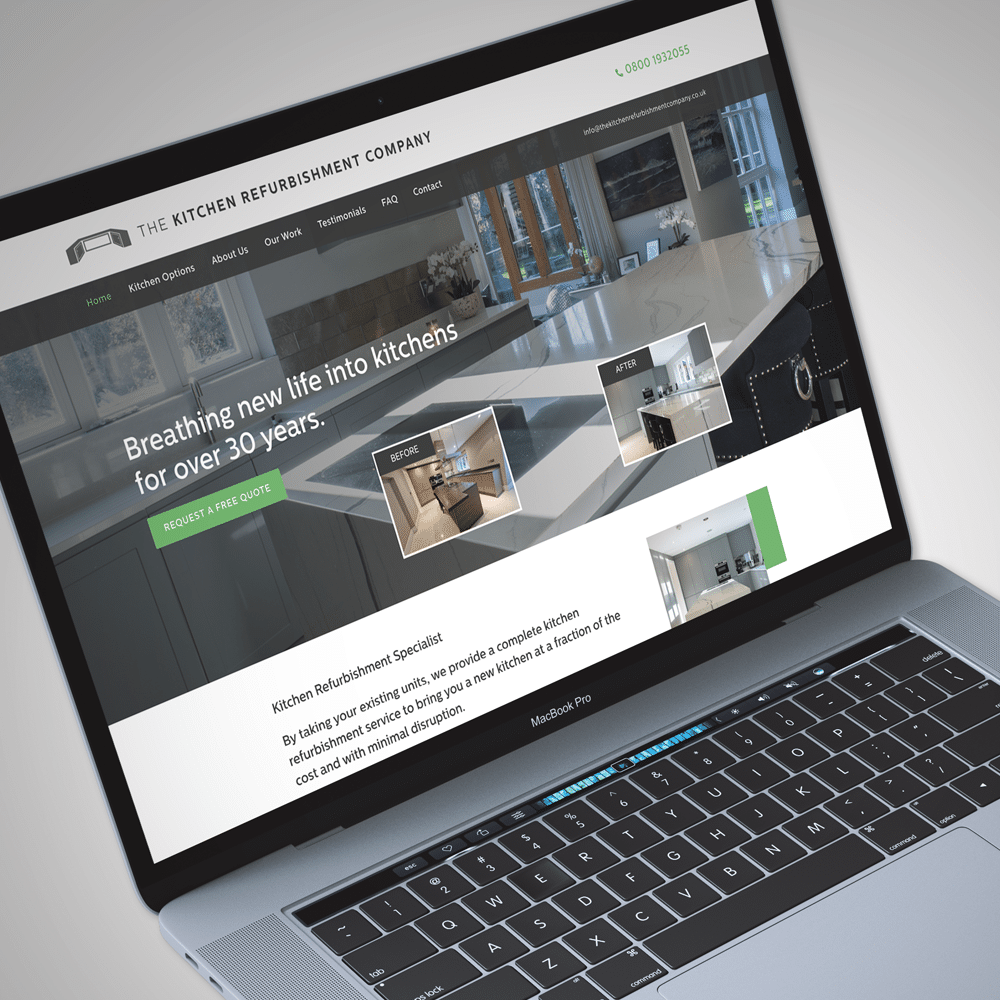 Akiko are thrilled to have made such an impact for this growing business; The Kitchen Refurbishment Company now has a powerful digital platform to showcase their skills, engage potential clients, and elevate their brand.