The Guildford Institute
DISCIPLINES
eCommerce - WooCommerce, Hosting, Web Design, Website Development
BACK
The Guildford Institute has been working for and with the local community for over 170 years. Based in the heart of Guildford, it's mission is to provide an educational, cultural and social community hub offering a special place for people of all backgrounds to meet, learn and explore. The Institute focuses on bringing the best quality tutors, clubs, exhibitions, recitals and opportunities to local people and making their extensive resources fully available to everyone.
Akiko was asked to design and develop a WordPress website with a fresh new look and feel to inspire and empower the target audience. Key to the success of the new website would be an intuitive design with clear signposting of user journeys.
PROJECT DELIVERABLES
Responsive website design
WordPress website development
eCommerce using WooCommerce
Ongoing support and maintenance
Hosting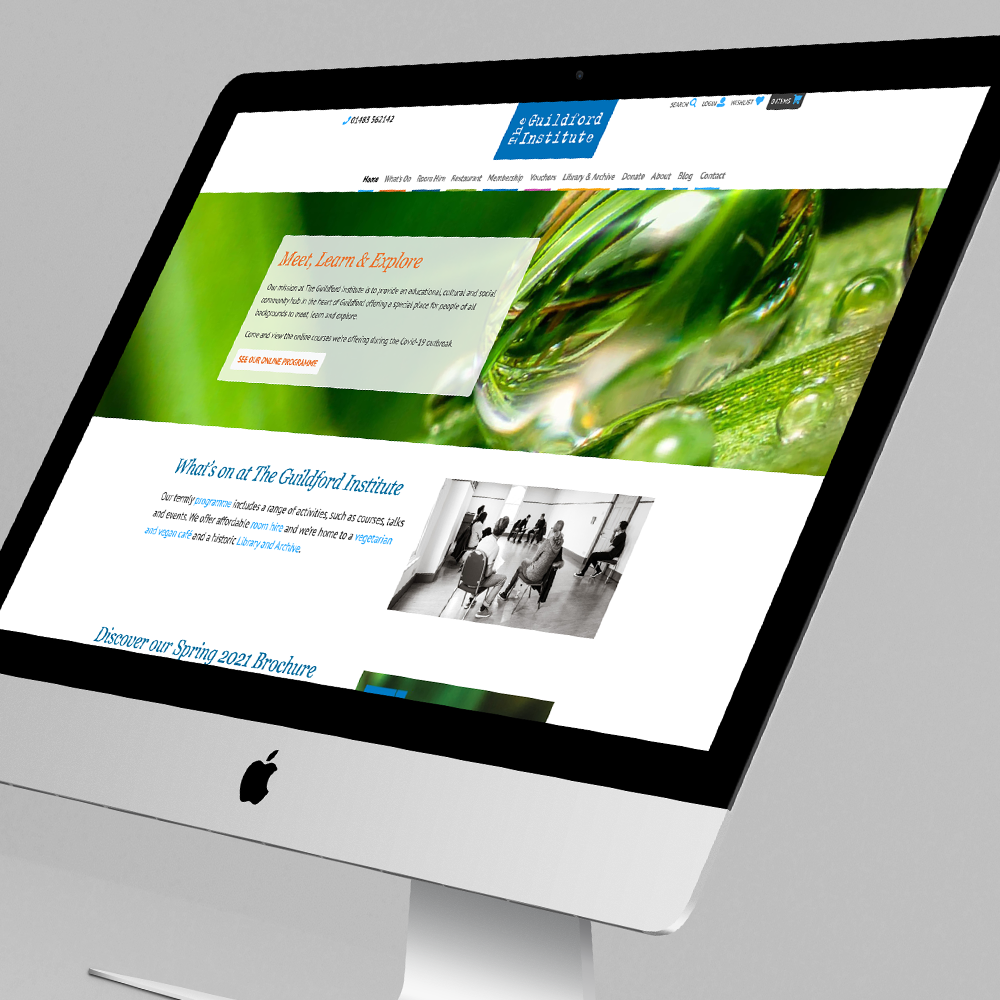 Using WordPress with WooCommerce and the Events Calendar plugin, Akiko has provided a platform for users to browse, bookmark, book and pay for events. The Institute's extensive event calendar can be searched by keyword and filtered by category or date. The system also provides an interface for members of the team to process telephone and onsite event bookings.
Users can contact the restaurant, reserve a function room and log in to their accounts to manage or renew their membership.
Using the blogging functionality and social media integration provided, The Guildford Institute Team have been able to increase engagement with the target audience. Detailed 'Meet the Team', contact and policy pages have also helped to build trust in the organisation.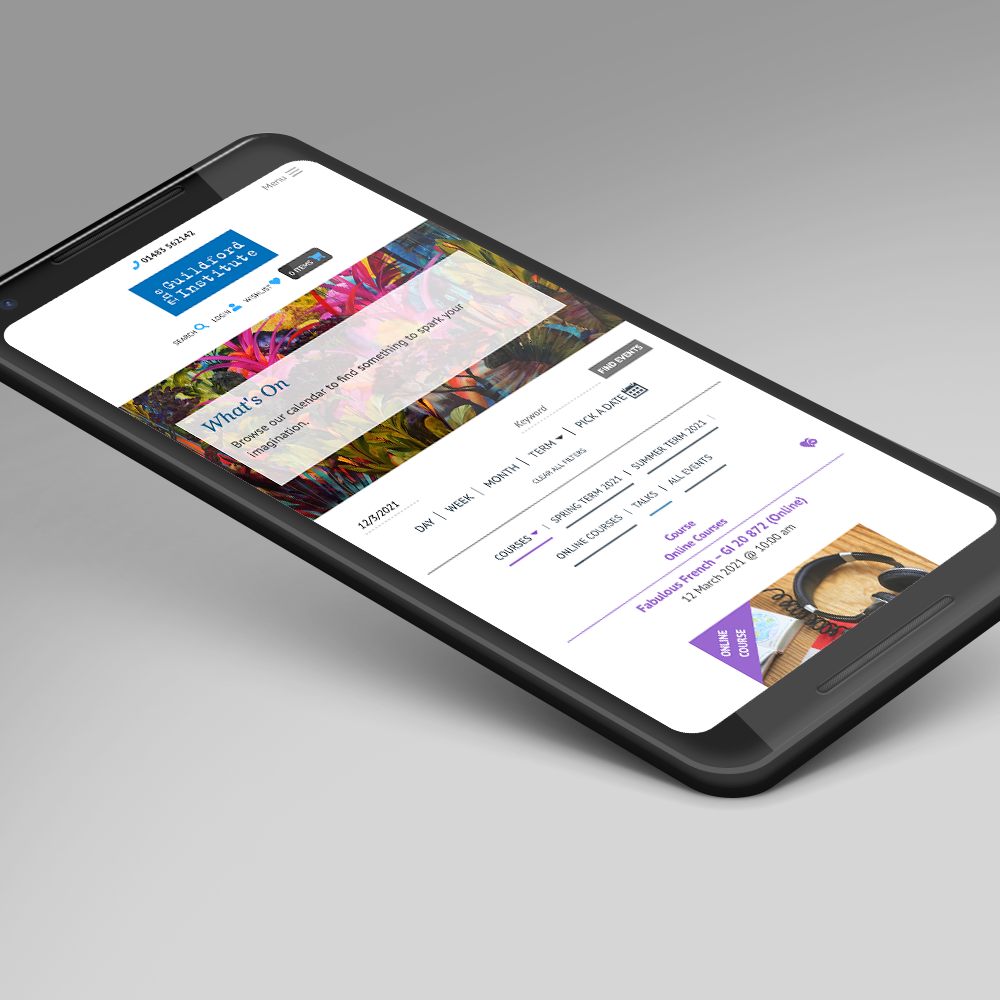 It's fair to say that when we launched The Guildford Institute's new website, the primary audience was not completely comfortable with paying for events and managing their memberships online. It was our job to make users feel empowered and able to put their trust in the new platform.
We simplified and clearly labeled the steps necessary to complete all the main actions and since launch, we have responded to user feedback with continuous improvements and enhancements. We wholeheartedly support the aims of The Guildford Institute and look forward to working with the team for many years to come.