Painshill
DISCIPLINES
Web Design, WordPress
BACK
Painshill 18th century landscape garden, with its breathtaking vistas, was created between 1738 and 1773, by the Hon. Charles Hamilton. But over time, the garden fell into disrepair and remained that way until 1981 when the Painshill Park Trust was formed to restore it to its original state.
Today, the elegant landscape welcomes around 130,000 visitors a year to 'walk the work of art' and submerse themselves in the history of the landscape.
The team at Akiko was recently asked to redesign and develop a new website to help Painshill convey the garden's spirit through video, 360 tours and stunning imagery.
PROJECT DELIVERABLES
Responsive website design
Website development using WordPress
Project management
Ongoing support and maintenance
Hosting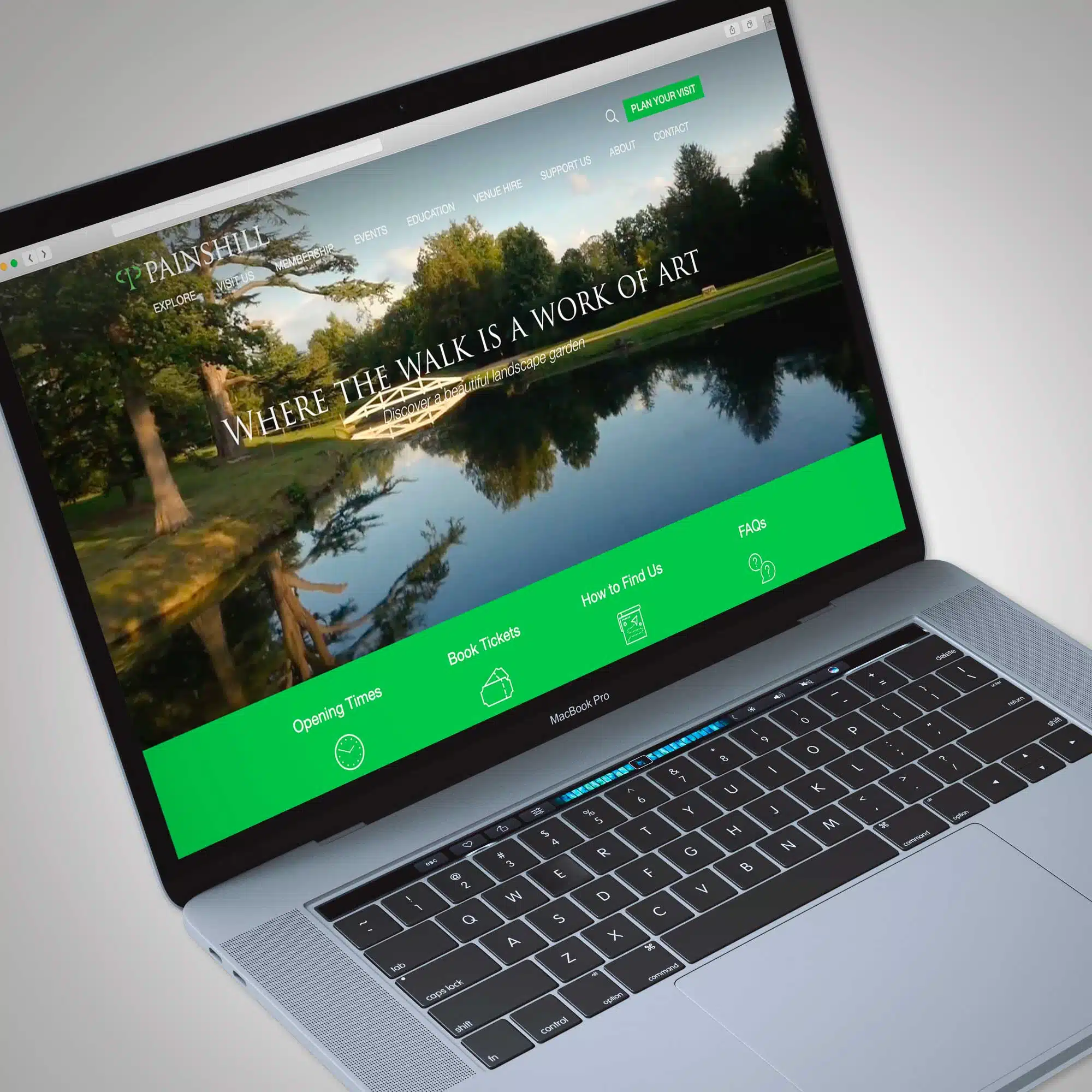 Members of staff at Painshill were receiving a high level of phone calls from visitors who were not able to find key information on the existing website. Akiko addressed this by completely restructuring the website and making it straightforward for users to find all the details needed to plan a visit.
Areas of the site such as the membership section were streamlined to improve user journeys and internal processes for managing members. The result has been a big increase in online bookings and very few phone calls!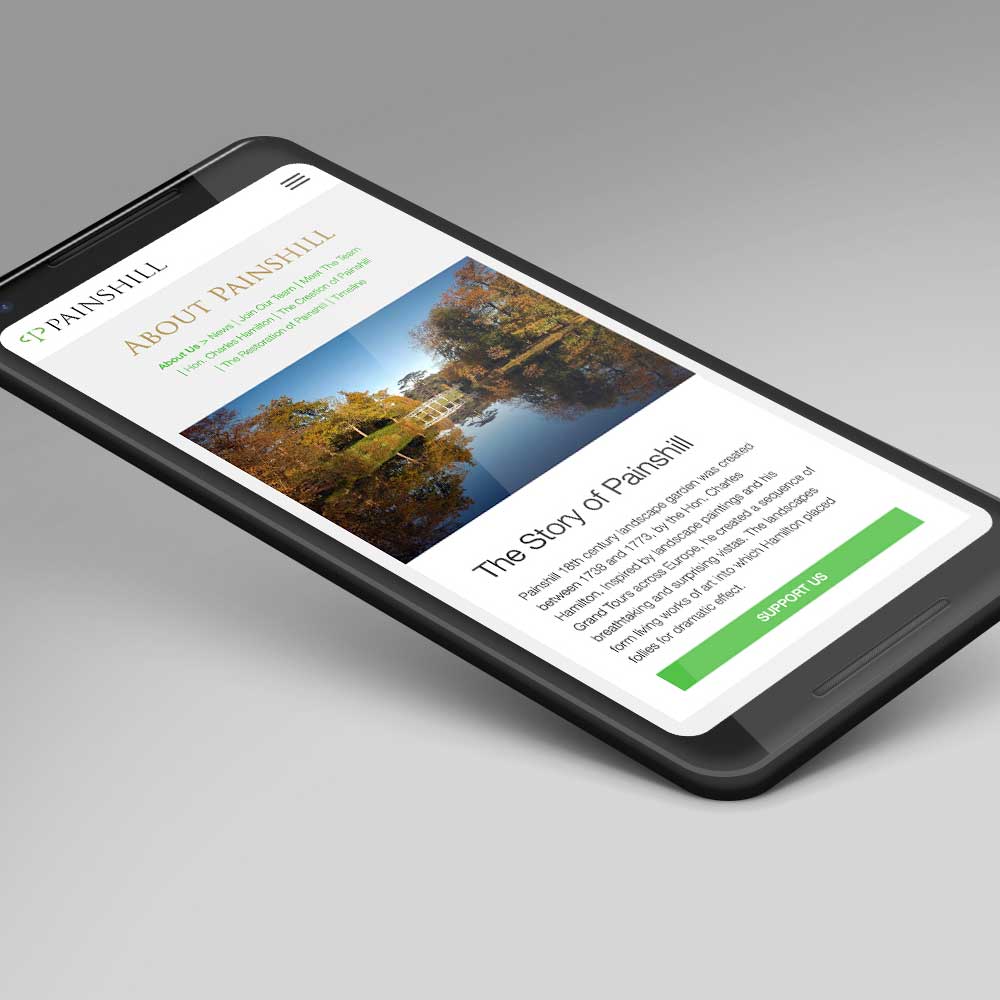 In a recent visitor survey:
92% of people agreed that Painshill was easy to find online
91% agreed that the website gave them all the information they needed to plan their visit
94% agreed that booking online is easy.
Akiko continues to support the Painshill website as the Trust embarks on a number of new projects to further enhance the landscape.