Blog
Akiko welcomes graphic design student to lead rebrand of Commissioner's office
Branding, Design + Brand, Web Design, Website Development, WordPress
It was an absolute pleasure to welcome Jack Dunlop recently for a week-long placement here at Akiko Design.
22-year old Jack Dunlop from Camberley, who is a graphic design student at the University of Creative Arts in Farnham, led the design of a brand-new look for the Office of the Police and Crime Commissioner for Surrey as part of a commitment to expand engagement with communities across the county.
How was Jack chosen?
Jack was chosen to develop his branding concept after taking part in a competition run as part of the Deputy Commissioner Ellie Vesey-Thompson's focus on increasing the opportunities available to children and young people in Surrey.
Guided by Craig Denford, our Creative Director, Jack was given the opportunity to bring his vision to life, taking part in project meetings and receiving an iPad Pro and Apple pencil to aid in his future designs. Over the week he developed valuable skills and an increased confidence to guide and exchange ideas with the client and progress his design in a limited time.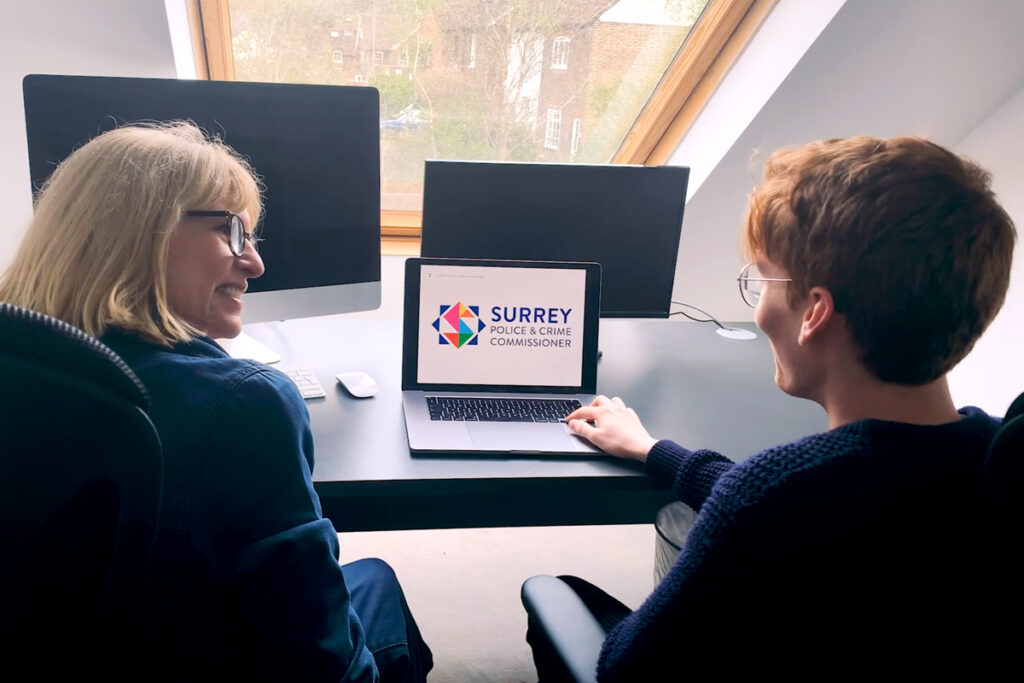 Jack's experience
Jack said: "During my time with Akiko I worked closely with the designers and Commissioner's team meaning I learned lots about how an original idea is developed through different versions, and about things I didn't know before such as the different pantone colours to use.
I got a lot more confident using different tools and joined in the discussions about the wider project, which was really interesting.
In my last project at university we looked at branding, so it was really rewarding to be able to create real life branding and see that through the whole process. I'm going to be looking for a job in design after my degree so am excited that I'll be able to talk lots about this experience."
Reaching children and young people in Surrey
The brand is unveiled as the Commissioner and Deputy Commissioner designate a new pot of funding for community organisations aimed at the safety of children and young people over the next three years.
Deputy Police and Crime Commissioner Ellie Vesey-Thompson said: "It was brilliant to work with Jack and to see him grow in confidence throughout the week with the design agency.
I am really excited to be able to launch our new branding look based on Jack's concept and am so pleased that this experience will give him a big boost as he finishes his studies and applies for his dream job.
Including a young person in this process was key for me from the beginning as we extend our reach to children and young people whose voices are important in policing Surrey."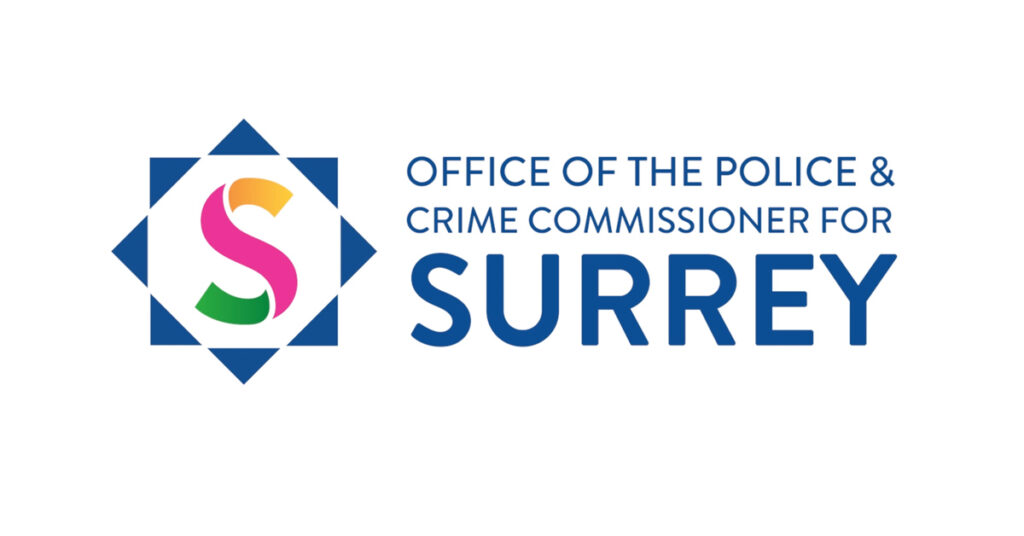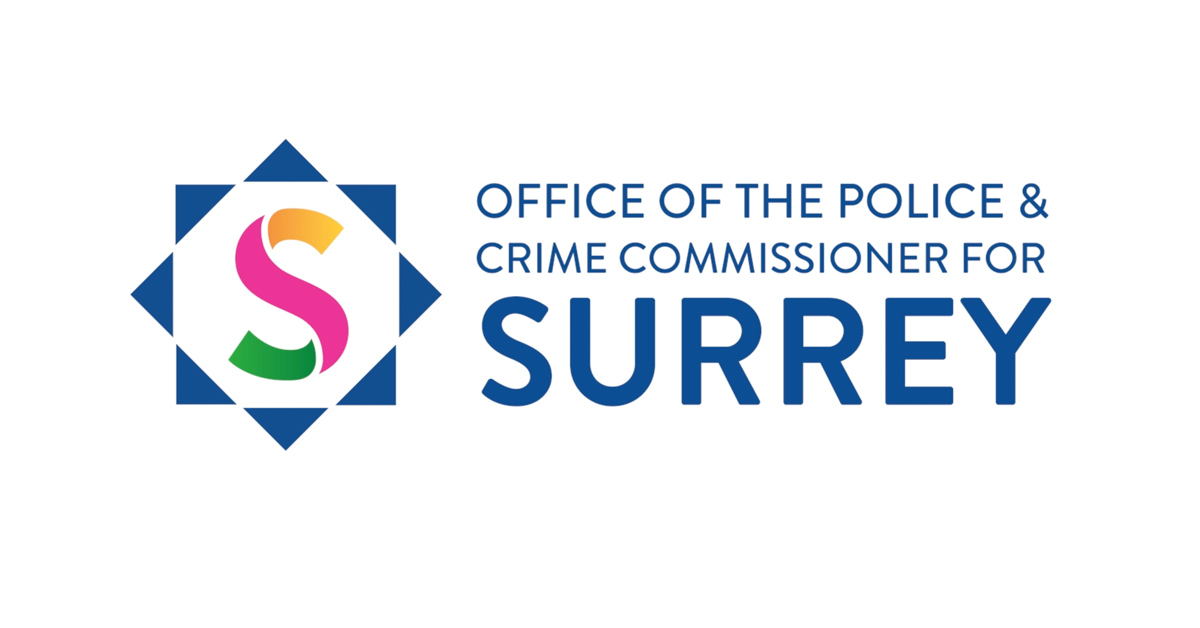 Next steps for Akiko…
Here at Akiko, we were all really impressed with the way Jack worked so hard to develop his ideas into a brand package that he should be very proud of. We're thrilled to be involved in this project that reflects the really strong connection that Akiko has with local places, businesses and organisations in Surrey.
Having supported the new brand launch, we are now focused on designing and developing a new, more accessible website for the Office of the Police and Crime Commissioner that will go live later this year.
If you think Akiko can help your organisation, please speak to us today about your project.
Further information about the Commissioner
You can find out more about the Commissioner's priorities for Surrey Police by reading the Police and Crime Plan for 2021-25 or learn more about how the Commissioner monitors the performance of the Force on the Performance and Accountability page.